Federal Grants Management Update: The Future of Federal Grants
Federal grants management is entering a new phase.  Although the OMB's Uniform Grants Guidance (better known as the "Super Circular") just saw its second anniversary, change is already afoot.  The last year has witnessed not only amendments to the Super Circular but also policy, legislative, and judicial developments affecting grants-funded organizations.  Even more changes to the grants-making process and grants management are expected under the new administration, as signaled by recent executive orders and the OMB's just-announced budget proposal.  This workshop will explore these changes and other developments affecting the future of the Uniform Grants Guidance and Federal grants management generally.
In this session, participants will learn the following:
The impact of the change in administrations on Federal grants management.
Updated requirements under the Uniform Grants Guidance (the Super Circular).
Recent policy developments and the anticipated effect on grants management.
Court decisions of interest to the grant-funded sector.
Recent legislation affecting grants management.
What the "skinny" budget means for grant-funded organizations.
Planning for revisions to the Uniform Grants Guidance.
This session is recommended for all attendees.
Location: Plenary
Date: April 19, 2017
Time: 8:00 AM - 9:40 AM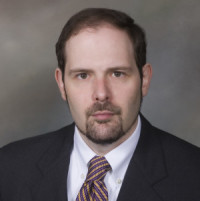 Brian Tipton, Esq.
UP