Fiscal Fundamentals: Understanding Indirect Costs
For many organizations the indirect cost process is a confusing, unclear endeavor.  Understanding indirect cost is an important key in the budgeting and management processes of the grant-funded entity.  Unfamiliarity with the rules surrounding indirect costs can lead to issues of noncompliance and potential disallowance of costs creating an unnecessary financial burden on the entity.  In this session, we will lift the veil of uncertainty and provide the participant with a thorough understanding of indirect cost.
Participants in this workshop will learn the following:
The Uniform Guidance rules on Indirect Cost.
Indirect Cost versus Direct Cost.
The de minimis Indirect Cost Rate.
What happens when an Indirect Cost Proposal has an unallowable cost.
What are fixed rates, provisional rates, predetermined rates and final rates.
How to prepare an Indirect Cost Proposal.
This session is recommended for all attendees.
NOTE:  To accommodate demand, this session will be repeated on Thursday.  The Thursday session will cover the same material.  If you attend the Tuesday session, please plan on attending a different presentation on Thursday rather than the repeat of this session.
Location: Breakout D
Date: April 18, 2017
Time: 1:00 PM - 2:45 PM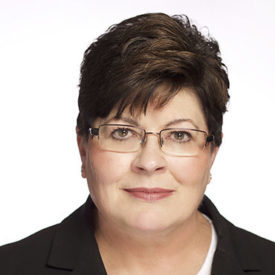 Marie Harrison
UP